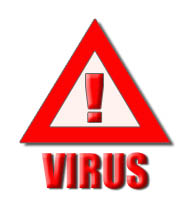 text size
Security
Securing your business is our #1 priority.
The critical data on your servers is your company's greatest asset. We help you setup a backup process to ensure the greatest protection of your data. We regularly monitor and maintain your backups and processes.
The network is the core of your computing environment and a critical component. We monitor the health of your network to conform to corporate policies, network performance, and security.
We provide comprehensive, affordable solutions that secure your company today and protect it tomorrow. Our services include:
| | |
| --- | --- |
| • Anti-Virus Installations | • Anti-Spam and Spyware Installations |
| • Firewall/Gateway/VPN | • Backup Solutions |
| • Offsite Data Storage | • Disaster Recovery |
| • Business Continuity | • Network Hardening |
| • Security Analysis | • Risk Assessment |
AVS can assist you in determining the best security strategy for your company that minimizes the risks to your data, network and users.
How Secure is Your Business? Contact AVS Today!