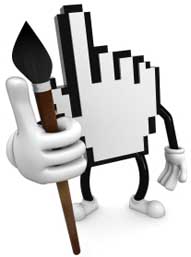 text size
Web Design
Web presence is essential for not only businesses but for students, job seekers, or anyone who wants to share information.
AVS can build you a custom web site with rich color images, dynamic content, and functional contact forms. Your site can be as small as a few pages or as large as an ecommerce site!
Our prices for a basic informational site start at $80.00 a page (minimum 5 pages).
Our web services include:
| | |
| --- | --- |
| • Custom Website Design | • Template Design |
| • Banner Images | • Logo design and Web Graphics |
| • Hosting Options | • Domain Registration |
| • Google Site maps | • Keyword Analysis |
For more information or a complete listing of our prices go to our contact page and select Web design from the send to drop down list to direct your inquiry to our web designer.
Ready to get on the Web? Contact AVS Today!